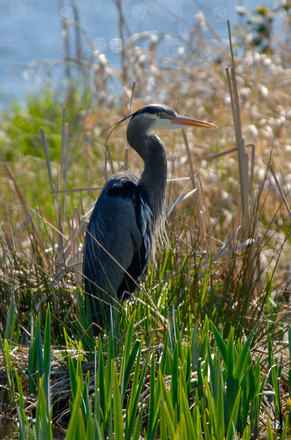 In 1981 I was fishing on a pristine portion of the American River in Sacramento as the sun was coming up. When I looked upriver I saw a Great Blue Heron doing his own brand of fishing. The scene was amazing, with a ray of sunlight cast upon the heron and a layer of thin mist covering the river. That was the day I stopped fishing, bought a camera and joined the National Audubon Society. The image was never put on film, but I can clearly "see" it to this day. I may never capture that "perfect image" but I will continue trying.

Bird photography is still my first love. However, in an attempt to enlarge my photographic lens I have taken an eclectic stance, photographing a wide variety of subjects from nature to still life.

I hope you enjoy my images and I welcome any comments you might have.
© Ken Salzman Photography